Savannah Ga
Resources
Home Page
Destination GUIDE
HOTELS
Vacation Rentals
Golf Packages
Real Estate
Apartments &
Homes For Rent
Condos
Custom Builders
Foreclosed Homes
For sale by owner
Gated Golf
Communities
Manufactured
Homes
Short Sales
Waterfront Property
Lodging
Bed and Breakfast Inns
Hotels
Vacation Rentals
Local Information
Attractions
Calendar of Events
Education
Employment
Entertainment
Historic Sites
Hospitals / Medical
Maps
* Map of Down Town
* Map of Area Over View
Personals
Places of Worship
Professional Services
Restaurants
Retirement
Sight Seeing
Transportation
Real Estate Specials
Fl., Ga., SC, Va., Calif.
Georgia Photos
Site Map
BOOKMARK US



1000's of Golf Jobs
Available Now!
Local Weather
Savannah Ga

Savannah Georgia has many fun things to do such as, enjoy tennis, sightseeing, fishing, lodging, golf, Hotels, beautiful beaches, real estate and don't forget the wonderful weather, we look forward to seeing you here. The quaint shops, fantastic restaurants, comfortable Bed and Breakfasts! SavannahGa If you want it, our site probably has it!
VIEW SAVANNAH PHOTOS

We have some of the history of Savannah! read more...
Savannah real estate in Savannah, Georgia for sale. Homes for sale. Homes for rent. Buy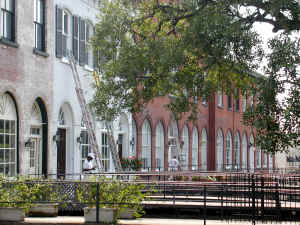 homes. Buy real estate Savannah, Georgia..
A visitor and new residents guide to buy real estate, buy homes, Single Family Homes, waterfront, golf, golf homes, gated communities, golf course homes, luxury homes, second homes, vacation homes, investment property and commercial real estate in the Savannah, area of Georgia

Savannah is often referred to as the Hostess City of the South, Savannah Georgia is rich in architectural splendor, natural beauty and old-fashioned Southern charm.
You have all the right reasons to for Savannah Georgia, Visiting or Re-locating.
Why not let us help you find what you are looking for?

Real Estate "VIEW OUR GEORGIA REAL ESTATE SPECIALS"


FROM DOWNTOWN AREA

Savannah Theatre ... 0 mile
City Market ... 0 mile
River Street ... 0 mile
Savahhah River Queen ... 0 mile
Savannahs River boat cruises ... 0 mile
Ships of Sea Museum ... 0 mile
Horse Carriage Rides ... 0 mile
Paula Deen's Lady & Sons ... 0 mile
Visitors Center ... 0 mile
Juliett G. Low -Birthplace ... 1 mile
Mercer House ... 1 mile
SCAD - Savannah College Art ... 1 mile
SCAD-Savannah College Art ... 1 mile
Savannah Civic Center ... 1 mile
St. Johns Cathedral ... 1 mile
Telfair Museum ... 1 mile
Lucas Theater ... 1 mile
Savannah Harbor Golf & Spa ... 1 mile
Trustee Theatre ... 1 mile
Savannah Trade/Conv. Center ... 1 mile
Fort Jackson ... 2 miles
Laurel Grove Cemetery ... 3 miles
Corps of Engineers ... 5 miles
Air National Guard ... 6 miles
Amtrak ... 6 miles
Hunter Army Air Field ... 6 miles
Candler Hospital ... 6 miles
Memorial Hospital ... 6 miles
Oglethorpe Mall ... 7 miles
Bonaventure Cemetery ... 8 miles
Paulson Stadium ... 9 miles
Armstrong University ... 10 miles
GA Ports Authority ... 10 miles
Savannah Mall ... 10 miles
Savannah State College ... 10 miles
Gulfstream Aerospace ... 14 miles
Savannah Airport ... 14 miles
Mighty Eighth Air Museum ... 15 miles
Fort Pulaski ... 16 miles
JCB Equipment ... 16 miles
Kellers Flea Market ... 17 miles
Tybee Island Beach ... 18 miles
Hilton Head Island ... 30 miles
Fort Stewart ... 35 miles
Beaufort South Carolina ... 55 miles
Paris Island South Carolina ... 70 miles

Shortly after arriving in Savannah, which was then the first colony in Georgia, General Oglethorpe established an experimental garden called Trustees' Garden. Modeled after the Chelsea Botanical Garden in London, the 10-acre garden was bounded by the Savannah River to the north, Broughton

Street to the south, Old Fort Wayne to the east and E. Broad Street to the west. Botanists were sent from England to grow mulberry trees for silk, grapes for wine and other crops. Most of the plants did not take to the harsh Georgia climate and the experiment was deemed a failure. From this garden, however, came the original peach trees and cotton which eventually became major crops for the state of Georgia. Cotton was king in Savannah in the early nineteenth century, contributing to the city's opulence and wealth. Magnificent homes were constructed throughout downtown Savannah as Georgia's most genteel city enjoyed the finest luxuries from around the world. River Street bustled with ships loading up cotton for export. In 1818, however, the bottom dropped out of the cotton market and Savannah fell under strict quarantine during a yellow fever epidemic. Ships were temporarily re-routed to avoid the epidemic, but in many cases they never returned to Savannah's docks.

Savannah's port has always been a significant part of the city's economy, transporting timber and other resources to England in its earliest days. Savannah once served as a prime shipping avenue for New World goods bound for Europe. Today, Savannah has the largest foreign commerce port on the South Atlantic Coast.

In 1864, General William T. Sherman captured Savannah and presented the city as a Christmas gift to President Lincoln. During the Civil War, Savannah was spared the fate of so many other Southern cities that were burned to the ground during Sherman's legendary March to the Sea.

In Savannah, General Sherman took up residence at the Green-Meldrim House on Madison Square and conducted business operations in the building on Bay Street that now houses The Times on Bay Restaurant.

In the 1950's, the city again faced destruction as a number of architecturally significant buildings were demolished, including the old City Market. There was even a heated public discussion about whether or not to open the squares up to traffic, paving traffic lanes through the center of the squares. When the Davenport House was threatened, seven local women formed the historic Savannah Foundation to purchase and preserve this historic home, saving it just 24 hours before the demolition was scheduled to take place. The Historic Savannah Foundation continues to be a major force in Savannah's revitalization.

In 1966, the area from E. Broad Street to Martin Luther King, Jr. Blvd and from the Savannah River to Gaston Street was officially designated a Historic Landmark District. Savannah's historic district is one of the largest such areas in the United States, with thousands of architecturally significant buildings in the 2.2 square mile area, including examples of Federal, Victorian, Regency and Italianate architecture.

In the 1970's, determined to revive the history and the glory of old River Street, local landowners, urban planners and the City of Savannah joined together to create the River Street Urban Renewal Project. In June of 1977, at a cost of $7 million, a new waterfront was unveiled for the city of Savannah. By transforming 80,000 square feet of empty, abandoned warehouse space into a colorful array of shops, restaurants and art galleries, the River Street Urban Renewal Project had an enormous economic impact on downtown Savannah. Today over 70 businesses, shops and restaurants call River Street home.

Renovation and restoration have continued at a breakneck pace in the 1990's. Today, the entire historic district has been restored to its former glory, offering an unparalleled glimpse of the beauty of The Hostess City of the South. The Victorian District, Thomas Square, the Martin Luther King, Jr. corridor and other area neighborhoods continue to undergo substantial renovation.

With the success of John Berendt's best-selling book, "Midnight in the Garden of Good and Evil," Savannah has been discovered by an international audience. First published by Random House in January of 1994, "Midnight" has been on The New York Times Bestseller List for more than five years, shattering all previous records. "Midnight" has been made into a film by Clint Eastwood and even has its own fan club.

Over the centuries, Savannah has survived a variety of threats, from war to demolition.

Today the city offers a magnificent window into the past, framed by enormous live oaks, fragrant Confederate jasmine and brilliant azalea blooms. River Street ... A Trip Back In Time Experience the magic of River Street - where Georgia was first founded in 1733. Walk along historic cobblestone streets that were once the ballast stones in mighty sailing ships.

Explore the many delightful shops that line the street and tempt you with bargains from all over the world. Dine in style in restaurants that once were "King Cotton" warehouses in the 1800's.

Experience the First Saturday Arts and Crafts Festivals held each month and the grand festivals each year: St. Patrick's Day Celebration, Seafood Festival, 4th of July Celebration and Octoberfest.

America's 13th Colony - Founded In 1733 Savannah has one of the largest urban Historic districts in the United States and is one of the top ten walking cities in the country.

"One Of America's Top Ten U. S. Cities to Visit" - Conde Nast Traveler

Georgia's Colonial Coast - 12 Counties:

Savannah Firsts:·1733 Capitol of 13th Colony and Georgia·1788 First Negro Baptist Congregation in U.S. ·1733 First Jewish congregation in the South·1788 First public school in Georgia, Massie School·1734 First city planned on a system of squares in North America·1793 First cotton gin - Eli Whitney·1734 First agricultural experimental garden in North America·1794 First golf course in America·1735 First silk exportation from America·1819 First steamship to cross an ocean, the SS Savannah·1736 First Moravian Church in America·1886 First U.S. building built entirely over a public street.·1736 First English hymnal in America·1911 First motorized fire department in U.S.·1736 First Sunday School in America1958 (May 22) Construction begins on the world's first nuclear powered merchant ship, N. S. Savannah, in Camden, NJ. Ship is launched July 21, 1959. ·1736 First lighthouse on South Atlantic Coast·1963 First Garden for the Blind in the Southeast·1740 First horse race in Georgia·1993 First city to introduce computerized reservation system available to 290,000 travel agency computer terminals throughout the world.

·1763 First newspaper in the Colony, Georgia Gazette·1996 Host City Centennial Olympic

Yachting Events Visitor Statistics: 6.5 million (Est.) Visitors traveling to Savannah in 1998 18,000 Visitor Generated Jobs in 1998 $906 million (Est.) Total Visitor Spending in 1998

Metropolitan Savannah Hotel Market: Over 8,000 rooms in properties ranging from luxury to Historic Bed & Breakfast Inns are available in Savannah.

Major Exhibit Facilities: Savannah Civic Center - 2,600 seat auditorium; 25,000 square foot arena; 11,000 square foot meeting space. Savannah International Trade & Convention Center - opening scheduled for February 2000.

Taxis - Over 100 registered taxis in Savannah: Airport to downtown business district:

Companies with Worldwide Headquarters located in Savannah: Briar Patch Byrd Cookie Company Georgia Ports Authority Gulfstream Aerospace Savannah Foods, Inc. Savannah Cinnamon Transportation: Savannah International Airport: The Savannah International Airport is located 16 miles from Downtown Savannah with daily flights to major U.S. destinations, non-stop service to major cities and convenient international connecting flights in several cities. The airport services 17 Georgia counties including Hilton Head, S.C. Complete passenger services, air cargo handling facilities, The Savannah Foreign Trade Zone and extensive warehouse and office space are available within the perimeter. The airport is strategically located for business/ future business expansion and it is at the center of the transportation infrastructure that consists of one of the fastest growing container ports on the East coast. Passenger Airlines Servicing Savannah: Continental Express United Express US Air Airtran Delta Comair CAT Chatham Area Transit Public Transportation throughout Savannah & most of Chatham County. CAT Shuttle offers convenient service from Downtown hotels, inns, and the Visitor's Center to Savannah's Historic District and other attractions. FREE. Car Rental: Alamo Avis Budget National Thrifty Hertz Economy Savannah Car & Van RentalHighways:I-95 is the major north/south interstate from New England to Miami and is located just 10 miles from Savannah's Historic District. 18,000 miles of state highways in Georgia 107,000 miles of roads, streets & highways in Georgia Climate:

Average Temperature by Month Month Fahrenheit Celsius January52 11 February 54 12 March 59 15 April 66 19 May 74 23 June 79 26 July 81 27 August81 27 September77 25 October 68 20 November 59 15 December 52 11 Annual Average 67 19
Your business here
24 / 7
CONTACT US
TODAY!

RV Travel to Georgia?
Or anywhere!
Search our site ~
just GOOGLE IT!
Didn't see what you wanted ~ just GOOGLE IT!
On-Line
Shopping Mall
Kindle Fire 7"
Wi-Fi $199.00
Kindle, Wi-Fi,
6" E Ink $79.00
Kindle Touch, Wi-Fi,
6" E Ink $99.00
Steve Jobs
by Walter Isaacson $17.88
LAST MINUTE Air Fares
Select & Shop
COASTALGA.COM is a guide for visitors and new residents to Georgia, Coastal Georgia golf, real estate, vacation rentals, hotels, lodging, restaurants, employment, personals, professional services, apartment and home rentals, antiques, museums, beaches, calendar of events, education, golf courses, genealogy, marinas, military information, medical facilities, parks and camping, places of worship, photos, photographs, recreation, entertainment, retirement, resources, links, shopping, sight seeing, transportation, yachting, weather information, and maps throughout Ga.
Site ~ Questions or Problems? Contact Webmaster
Another


World View, Inc., Site
904-247-2865
~
Information herein deemed liable but not guaranteed Terms and Conditions
World View, Inc. Copyright ©2001 ~ 2013
| | |
| --- | --- |
| | Pearl Harbor Dec. 7, 1941 |
Remember "SNEAK ATTACKS' do not just happen, they are planned!
William A. Collins, President World View, Inc. ~ Broker Owner, Start Packin Realty, Inc.