St Marys Ga ~ St Mary's Georgia
St Mary's Ga is a lovely place to visit and relocate your family to. Enjoy sightseeing, fishing, lodging, golf, Hotels, nearby beautiful beaches, real estate and don't forget the wonderful weather, we look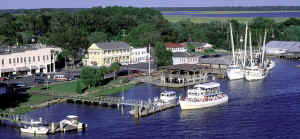 Planning to relocate to St Marys, Georgia, area view local real estate and homes for sale! VIEW NOW.
These properties cover St Marys, St Mary's, Georgia and the Kingsbay Naval Base Ga.
* * You're invited to a special event celebrating the first-time offering of a spectacular new waterfront community, on the St. Marys River, CLICK HERE * All of this with prices starting in the $50k's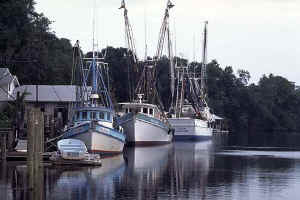 We look forward to seeing you here. CONTACT US for your personalized, custom real estate search!
The quaint shops, fantastic restaurants, comfortable Bed and Breakfasts, ....!
If you want it, our site probably has it!
Relocate to St Marys Georgia. Buy real estate in St Marys Georgia. With the unique location of St Marys, you can have a custom home built or buy properties on a gated golf course, the ocean or river and in gated communities to live in as your home, condo, a second home manufactured home or an investment property. St Marys has many apartments and homes for rent!
Okefenokee Wildlife Refuge
A short distance west of St Marys and you will find yourself in a world where boats are the main form of transportation. Okefenokee, an Indian name meaning "Land of the Trembling Earth," is a vast wetland area encompassing around 400,000 acres of canals and moss-draped cypress trees.

The Laura S. Walker State Park is available. This is the ONLY park ever named for a person who was still LIVING when so named, Laura Singleton Walker, my great grandmother.

Visitors to the refuge can enjoy guided boat tours or paddle their own boats as they encounter the hundreds of species of plant and animal life, including the often photographed alligators, which call the Okefenokee home. Fishing, camping, picnicking, and bike rentals are also available.

We have attempted to provide a bit of history about St. Marys, Georgia. The categories to the left will assist you in your visit or re-location to this area.

Nine miles east of I-95, on the southeast corner of Georgia, you will venture past fast food establishments and neon lights and discover a quaint, serene, and friendly town - St. Marys, Georgia, the Gateway to Cumberland Island National Seashore. Experience the beauty of the waterfront and a historic village blending charm with southern hospitality. St. Marys goes back to the mid-1500s and was established as a town by the English in 1787.

Park your car and stroll along Osborne Street, shaded by giant oak and palm trees. White picket fences surround many of the historic landmarks. Flowered walkways invite you to come rock "for a spell" on one of the many sea-breezed verandas. Gift and antique shops housed in turn-of-the-century buildings offer hours of browsing. Enjoy delicious fresh seafood and other excellent cuisine found in the eateries of St. Marys. Stay for a while in a historic hotel, or one of the bed and breakfasts, or locally owned family hotels. From most of the accommodations, you can walk to the pedestrian ferry for a 45-minute boat ride to Cumberland Island National Seashore, where wild horses, white sandy beaches, and unspoiled and natural habitat will greet you.

Just a few of the many sites you will see in Historic St. Marys include: Orange Hall Welcome Center and House Museum. With its Doric columns on the front veranda and the wide steps leading from the ground up to the second floor main entrance, it is a wonderful example of Greek revival architecture. In 1973, Orange Hall was placed on the National Register of Historic Places. It was refurbished to its original grandeur by caring citizens of St. Marys. It is open Monday through Saturday, 9 a.m. until 5 p.m. and Sunday, 1pm till 5pm.

First Presbyterian Church was built in 1808 and is the second oldest church in Georgia. Other 19th century churches in historic St. Marys include Our Lady Star of the Sea Chapel (1847), Christ Episcopal (1880), and St. Marys Methodist Chapel (1858). Oak Grove Cemetery, here you will find much of the history of Camden County recorded under the huge oak trees sheltering this historic cemetery. The earliest marked grave is from 1801. Graves of veterans representing every war, we believe, are found in Oak Grove Cemetery.

Toonerville Trolley - "See You In The Funny Papers!" This saying originated by Roy Crane in his 1935 "Wash Tubbs & Easy" comic strip. The strip featured the many local personalities who used this railcar to commute from St. Marys to Kingsland in the late 1920s.

We also offer near by real estate resources for St. Mary's Georgia and other "SPECIALS"
St Marys Ga Coastal Georgia, a visitors and new residents guide to St Mary's Georgia real estate, vacation rentals, hotels, golf, lodging, restaurants, employment, personals, professional services, maps, apartment and home rentals in St Mary's Ga | Coastal Georgia! in the St Marys, area of Kingsland, St. Marys, St Mary, stmarys, Kingsbay, Kings Bay, Okefenokee swamp, naval base kingsbay, kingsbaynavalbase, navy, base kingsbay, naval, ga kingsbay, base kingsbay submarine base in Georgia.