Brunswick Georgia is a lovely place to visit and relocate your family to. Enjoy sightseeing, fishing, lodging,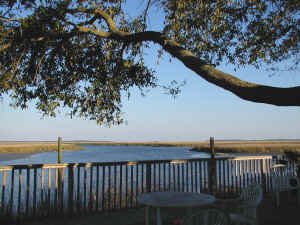 golf, Hotels, nearby beautiful beaches, real estate and don't forget the wonderful weather, we look forward to seeing you here. CONTACT US for your personalized, custom real estate search!
The quaint shops, fantastic restaurants, comfortable Bed and Breakfasts, ....!
If you want it, our site probably has it!
Vacation in Brunswick, Ga. Vacation rentals
Relocate to Brunswick Georgia. Buy real estate in Brunswick Georgia. With the unique location of Brunswick, you can have a custom home built or buy properties on a gated golf course, the ocean or river and in gated communities to live in as your home, condo, a second home manufactured home or an investment property. Brunswick has many apartments and homes for rent!

It's is the largest small town, urban National Register Historic District in Georgia. Its downtown is undergoing a carefully nurtured revitalization that, through participation in the National Main street program, is preserving and showcasing its distinctive historic fabric. Ancient oaks and towering palms line the wide streets and numerous squares that were laid out at the City's founding in 1771.

The city is named for Braunsweig, Germany, the ancestral home of King George II, grantor of Georgia's original land charter. The City's pre-Revolutionary town-plan, patterned after that of Savannah, Georgia, and laid out under the direction of General James Oglethorpe, honors English royalty and geography in many of its street names -- Prince, George, Newcastle, Gloucester. But unlike virtually every other colonial town in America, Brunswick did not change these street names after the war. And while our street names hold a decidedly English flavor, be sure to sample the unmistakable flavor of the South, too, in a bowl of authentic Brunswick Stew, named for the City where this time-honored recipe originated over 100 years ago.

Very much a thriving seaport (famous as the western-most harbor on the eastern seaboard), as well as Shrimp Capitol of the World, Brunswick's waterfront bustles with activity. A favorite sight is catching a golden sunset over the fleet of shrimp boats that dock there.

Southern hospitality and mild year-round weather combine to make it a delight to explore on foot. Antique shops, interesting stores, restaurants and restored buildings can be discovered around most any corner. Old Town boasts several bed and breakfast establishments amid rows of splendid examples of fine Victorian architecture. The Mahoney-McGarvey House, near the Courthouse, is considered the finest example of "carpenter gothic" architecture in Georgia.

To the east lie the vast and breathtaking marshlands that inspired poet Sidney Lanier to pen his hauntingly beautiful Marshes of Glynn. Across these marshes and rivers lie the beaches and recreation of the famed Golden Isles of Georgia.

Numerous cultural activities, including those held downtown at the historic Ritz Theatre, and annual events, like the Seafood Festival, the Old Town Tour of Homes, and The Blessing of the Fleet are popular celebrations of our City's heritage.

You are warmly invited to come discover all the treasures awaiting you here.

Brunswick's streets and squares were laid out on Oglethorpe's Savannah Plan in 1771. George Washington proclaimed Brunswick as one of the five original ports of entry for the Colonies in 1789.

Today, Brunswick is nurtured by an ongoing revitalization and restoration program for Georgia's second largest concentration of historic structures.

Visit our bustling waterfront, home to The Liberty Ship Memorial Plaza, shrimp boats, cruise and casino ships, a marina, and vessels from around the world.
Enjoy the charms of Old Town Brunswick, with its Victorian commercial buildings, grand residential homes, historic banquet and reception facilities, and delightful bed & breakfast inns.
Explore streets of quaint shops, restaurants, art galleries and antique dealers.
Cultural and historic festivals, performances and special events are scheduled throughout the year...
In an atmosphere that's warm and welcoming for residents and visitors alike!
We offer real estate listings in the following cities / Areas:
Ponte Vedra Beach Fl | St. Mary's Ga | Jacksonville Fl | South Carolina
World Golf Village | St Augustine, Fl | Daytona Beach, Fl | Palm Coast Fl
Gainesville, Fl | Southern California | Norfolk ~ Virginia Beach, Va.
& View All our "SPECIALS"
Brunswick Ga Coastal Georgia Brunswickgeorgia, A visitors and new residents guide to Brunswick Georgia real estate, vacation rentals, hotels, golf, lodging, restaurants, employment, personals, professional services, apartment and home rentals, maps in Brunswick Ga | Coastal Georgia!
Brunswick Ga Apartments for rent
Your business here
24 / 7
CONTACT US
TODAY!

RV Travel to Georgia?
Or anywhere!
Search our site ~
just GOOGLE IT!
Didn't see what you wanted ~ just GOOGLE IT!
On-Line
Shopping Mall
Kindle Fire 7"
Wi-Fi $199.00
Kindle, Wi-Fi,
6" E Ink $79.00
Kindle Touch, Wi-Fi,
6" E Ink $99.00
Steve Jobs
by Walter Isaacson $17.88
LAST MINUTE Air Fares
Select & Shop
COASTALGA.COM is a guide for visitors and new residents to Georgia, Coastal Georgia golf, real estate, vacation rentals, hotels, lodging, restaurants, employment, personals, professional services, apartment and home rentals, antiques, museums, beaches, calendar of events, education, golf courses, genealogy, marinas, military information, medical facilities, parks and camping, places of worship, photos, photographs, recreation, entertainment, retirement, resources, links, shopping, sight seeing, transportation, yachting, weather information, and maps throughout Ga.
Site ~ Questions or Problems? Contact Webmaster
Another


World View, Inc., Site
904-247-2865
~
Information herein deemed liable but not guaranteed Terms and Conditions
World View, Inc. Copyright ©2001 ~ 2013
| | |
| --- | --- |
| | Pearl Harbor Dec. 7, 1941 |
Remember "SNEAK ATTACKS' do not just happen, they are planned!
William A. Collins, President World View, Inc. ~ Broker Owner, Start Packin Realty, Inc.